With the shapewear category continuing as hot as ever, consumer enthusiasm is assured for well-priced, super-comfortable products that  smooth the body's contours, tone muscles—and, above all, are the only shapewear available that has been scientifically proven to burn extra calories! The revolutionary products in question are part of the new ShāToBu line-up, which is not only the object of a new peer-reviewed scientific study in which its wearers are shown to burn significant extra calories throughout the day, but has been radically revamped and improved in response to feedback following the line's successful soft launch in early 2010. The result is the latest, even better, ShāToBu GET FIT™ line which has been expanded to include the optimal product choice for every situation.    
SHĀTOBU SHAPEWEAR'S CALORIE-BURNING QUALITIES CONFIRMED IN PEER-REVIEWED SCIENTIFIC JOURNAL: MUSCLE-TONING PATENT-PENDING PRODUCTS FINE-TUNED IN RESPONSE TO MARKETPLACE FEEDBACK AND REBRANDED AS SHĀTOBU GET FIT™AND GREATLY EXPANDED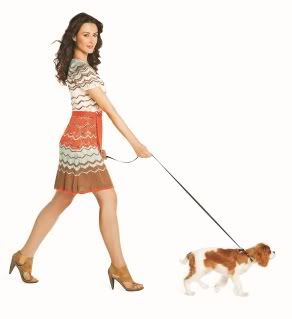 The science is in!—And it delivers unquestionable proof that patent-pending ShāToBu shapewear not only smoothes body contours and tones muscles, but that—uniquely in the marketplace—its innovative resistance band technology helps women TRULY BURN ADDITIONAL CALORIES WHEN THE PRODUCT IS WORN. "We tested ShāToBu garments under controlled scientific conditions," said University of Virginia Professor Arthur Weltman, PhD., confirming this, "and showed that when women wear them, their energy expenditure increases significantly during walking, which translates to more calories burned." Weltman, who is director of the graduate exercise physiology program at the University of Virginia Curry School of Education, was reporting on an independent study of ShāToBu, detailed results of which will shortly be published in the respected peer-reviewed Obesity and Metabolism Journal.
"We knew from the beginning," added Dr. Denise Perron,  ShāToBu's Creator and Vice President of Research & Development,  "that ShāToBu was way more beneficial than any other shapewear in the marketplace. Now we are thrilled to be the first-ever shapewear brand to have scientific backing and authentication of our claims. Being published in a peer-reviewed medical journal is a huge deal and will clearly set our product apart from others than cannot perform the same way."
While definitive proof has been gathered of ShāToBu's calorie-burning powers, the line's designers have been busy too. Consumers greeted ShāToBu shapewear enthusiastically when it was first introduced in a test launch in 2010. "But we knew that even the best products can be made better," said Jacqueline Elman, the company's Director of Marketing. So we asked women who'd been wearing the garments not just to tell us what they liked, but what changes they'd like to see in them—and then we went and made those changes." The result is the exciting, newly rebranded ShāToBu GET FIT™ shapewear line, powered by ShāToBu's ground-breaking resistance band technology, which continues, like the original, not only to boost women's confidence with an instantly sleeker, firmly controlled silhouette, but to effortlessly change their shape over time and, of course, to burn additional calories, by making their muscles work just a little harder during natural movement—A PERFECT COMBINATION FOR TODAY'S MODERN, BUSY WOMAN.
All original and new styles offer matchless shaping with every movement and support for the tummy, hips, thighs and derriere; new features include a softer, more luxurious fabric for optimal comfort; and shorter leg bands that now reach to mid-thigh for more flexibility with dresses and skirts of different lengths. The collection's new, more reasonable price point makes it accessible to a wider audience of women.
The first and original  ShāToBu GET FIT™ products reached stores in mid-September, including both ShāToBu GET FIT™ Shapers (in buff or black; regular waist 12705A, or high waist for extra smoothing in the tummy and midriff 12706A) and ShāToBu GET FIT™ Shaping Tights (in black, steel or brown, regular waist 12707A, high waist 12708A and footless 12709A). Stylish additions this season to ShāToBu GET FIT™ Shaping Tight choices—also in stores mid-September—are the new high waist footless (12710A), regular waist fashion rib (12711A) and regular waist fashion diamond (12712A) models, all in black. These exciting new products are already meeting with an enthusiastic reception from retail buyers.
In late October, consumers  experienced the exciting introduction of a comprehensive set of additional ShāToBu GET FIT™ items that have enabled women to stock their wardrobes with ShāToBu shapewear FOR EVERY POSSIBLE OCCASION. These include ShāToBu GET FIT™  Everyday SEAMLESS Shapewear in regular waist, high waist and body suit configuration (styles 12713A, 12714A, 12715A – these all feature the calorie-burning qualities discussed above), ShāToBu GET FIT™ Everyday SLIMMING POSTURE SUPPORTING TOPS (to be worn for layering or on their own) in tank or cap-sleeve versions (12720A and 12721A—not calorie burning, but with posture supporting bands, figure enhancing seams and a slimming inner layer), and ShāToBu GET FIT™ Everyday Leggings and Top (with posture supporting bands and figure enhancing seams–not calorie-burning) (12719A and 12716A.)  These 4th quarter introductions, which all feature the advanced shaping technology that has made the original  ShāToBu products so successful, will be followed up in mid 2012 by even more great ShāToBu GET FIT™ Everyday shaping and toning products, including a flared pant, a capri and jeggings.  Together, the complete collection of EVERYDAY TOPS AND BOTTOMS DO DOUBLE DUTY AS LAYERING PIECES OR APPAREL WEAR. WHILE SEVERAL STYLES ARE IDEAL FOR ACTIVE PURSUITS, TOO.
"Seamless Shapers' lightweight seamless construction provides the ultimate in effective and comfortable smoothing." said Elman. "And now that they can choose from a wide selection of pieces, women can wear ShāToBu all day, every day, whatever they are doing, and benefit not only from its supreme contour smoothing qualities, but from its unrivaled muscle-toning action, and (with the exception of Everyday Posture Supporting Tops and Everyday Leggings and Tops, calorie-burning as well."
 Most ShāToBu GET FIT™ items are available in sizes S through 2X (Everyday Slimming Posture Supporting Tops and Everyday Leggings and Top in S through XL), at prices ranging from $28 to $88, at the newly launched ShāToBu.com and in department and .com stores across the country including Dillards, Dillards.com, Bloomingdales, Macys.com, Lord & Taylor, LordandTaylor.com, and BareNecessities.com.  Lord & Taylor's Manhattan Fifth Avenue flagship store will host an editor and consumer debut event with models and stylists in October.
The history of ShāToBu: Board-certified chiropractor Dr. Denise Perron developed ShāToBu as an "effortless exercise" solution to the fact that many of patients would not consistently perform the exercises she prescribed. Since many of them were already wearing shapewear, it was a natural progression to add resistance bands directly within those garments. The seamless resistance bands force muscles to work harder during natural movement and consequently burn extra calories to help fit a light workout into the day. Once she had developed a prototype, she conducted research studies in Canada and the U.S.A. This independent research showed that women burned more calories during treadmill exercises that simulated everyday movement when they wore the shapewear. ShāToBu was first officially launched to the marketplace in February 2010. The brand debuted in department stores and on its own e-commerce site.
"Obesity and Metabolism," which has accepted Professor  Weltman's paper describing the calorie-burning qualities of ShāToBu shapewear for publication,is a quarterly academic journal targeting obesity and metabolic disorders. "Obesity and Metabolism" includes original articles, review articles, editorials and hot topics. It is covered in Science Citation Index Expanded (also known as SciSearch®) and Journal Citation Reports/Science Edition.  "Obesity and Metabolism" has been recognized as having "high cultural value" by the Italian Ministry of Cultural Heritage. The recipients are clinicians and scientists worldwide who are interested in the topic areas outlined above and is in its 7th year of publication. Full details of the study will be provided on request.  
Doris Hosiery Mills–parent of ShāToBu:  Established in 1955 and now the leading hosiery manufacturer and distributor in Canada—and 4th largest in North America—Doris's strength is built on strong research and development, category and market expertise, state-of-the-art manufacturing with close attention to quality and detail, a highly professional, service-oriented sales team, and forecasting that ensures adequate stocking and on-time shipping. The company has 5 divisions, including Doris Intimates, Doris International, Doris Hosiery, Sox Marketing and Mayfair Tech Inc., and a highly successful track record launching new brands, including Kushyfoot, Dream Soles, Jockey Shapers (U.S), ShāToBu itself, and Secret. In addition to its branded products, Doris also has a thriving private label business, with customers including Nordstrom, Dillard's, Victoria's Secret, Talbot's, Duane Reade and The Bay.